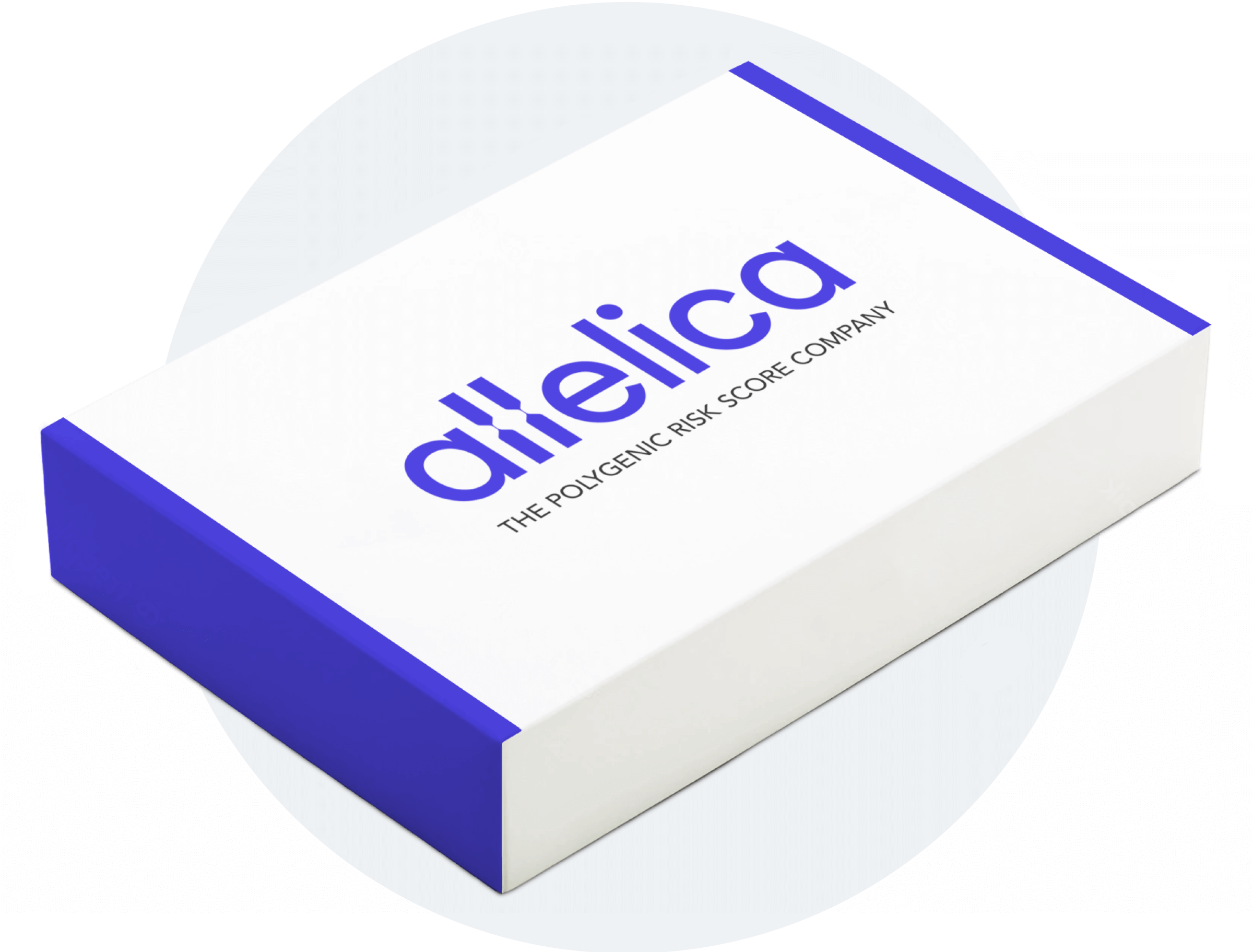 Allelica's PRS tests
Allelica's clinical Polygenic Risk Score (PRS) tests are backed by the latest science and have been developed to present concise, clear and actionable information on disease risk.
The tests provide valuable health insights for patients of all ancestries, with PRSs adjusted based on each patient's ancestral background.
The test
Allelica's PRS tests are noninvasive saliva collection tests which are ordered online and shipped to patients' homes or to your healthcare facility. Patient saliva samples are analyzed at a Eurofins CLIA, CAP laboratory in MA, USA using microarray technology and results are delivered by Allelica through a secure portal within 3-4 weeks.
The report
The reports include ancestry-informed prediction for precise scoring based on each patient's unique genetic ancestry, age-dependent risk modelling to show how risk changes over time, translation of PRS percentile to risk estimate, and recommendations to mitigate risk based on national guidelines.
Choose from stand-alone single PRS reports or multiple PRS panels.
Custom panels and white-label options are available.
Get started with PRS testing in your facility by filling out the form below. One of our product specialists will be in touch with you in 24 hours.
Thank you!